Kindle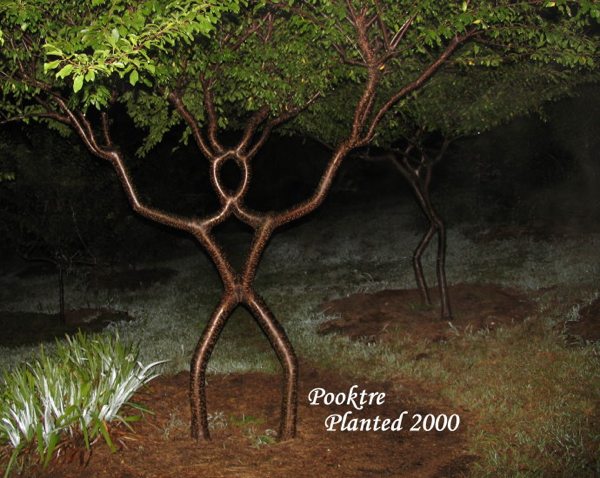 Peter Cook and Becky Northe of Queensland, Australia use wire frameworks to "guide" trees into interesting live sculptures, including figures, chairs, tables, and other stranger shapes.
Pooktre has perfected a Gradual shaping method, which is the shaping of trees as they grow along predetermined designs. Designing and setting up the supporting framework are fundamental to the success of a tree. Some are intended for harvest to be high quality indoor furniture and others will remain living art.

Pooktre Tree Shapers
David Pescovitz is Boing Boing's co-editor/managing partner. He's also a research director at Institute for the Future. On Instagram, he's @pesco.
More at Boing Boing