Kindle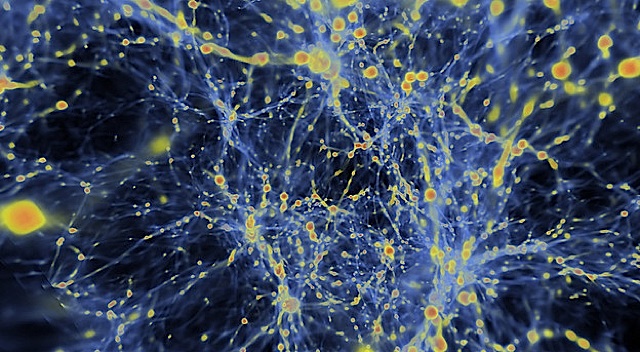 Yesterday, I asked you to submit your physics questions for a chance to win either VIP tickets to see Brian Greene tonight in New York City, or a DVD set of Greene's new NOVA series. I did the drawing this morning and the winners are:
• Kevin Harrelson — Proud new owner of a DVD set of Brian Greene's Fabric of the Cosmos!
• r matt — You're going to see Brian Greene live tonight in New York!
Both of you need to contact me to claim your prizes. You can reach me by email at maggie (dot) koerth (at) gmail (dot) com.
Remember: Not being chosen as the winner of the drawing doesn't mean your question won't make it into Brian Greene's hand. I'm sending on all the great questions from yesterday's thread to the fine folks at the World Science Festival. Watch the live stream tonight, starting at 10:00 pm Eastern, to see if your question made it!
Image: Dark and ordinary matter in the Universe, a Creative Commons Attribution Share-Alike (2.0) image from argonne's photostream
Maggie Koerth-Baker is the science editor at BoingBoing.net. She writes a monthly column for The New York Times Magazine and is the author of Before the Lights Go Out
, a book about electricity, infrastructure, and the future of energy. You can find Maggie on Twitter and Facebook.
Maggie goes places and talks to people. Find out where she'll be speaking next.
More at Boing Boing