Kindle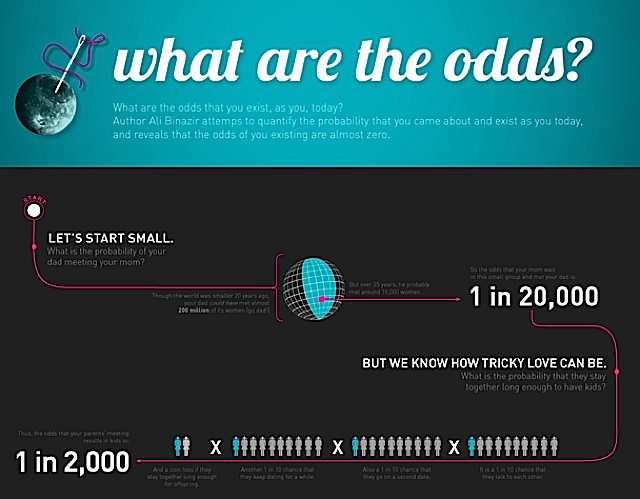 What are the odds that you, as an individual, exist? Pretty good, you'd guess, since you're sitting right here reading this. But, in an abstract sense, the chances that you exist are really rather slim. In fact, once you see the full infographic, put together by futurist and designer Sofya Yampolsky of Visual.ly, I'm sure you'll be much more skeptical of your existence.
The infographic is based on this post by Dr. Ali Binazir.

Maggie Koerth-Baker is the science editor at BoingBoing.net. She writes a monthly column for The New York Times Magazine and is the author of Before the Lights Go Out
, a book about electricity, infrastructure, and the future of energy. You can find Maggie on Twitter and Facebook.
Maggie goes places and talks to people. Find out where she'll be speaking next.
More at Boing Boing