Kindle
Looks like Mayor Bloomberg's apparent plan to squash the Occupy Wall Street movement by evicting protesters from Zuccotti Park earlier this week only added fuel to the fire. This morning, occupiers swarmed into Wall Street by the thousands, effectively blocking access to the financial center. And at the time of this blog post, by various estimates some 20 to 30 thousand people are marching on to the Brooklyn Bridge footpath—not the roadway, so far. All this just hours after the mayor mockingly predicted at a press conference that tomorrow's newspaper headlines would be about how few protesters bothered to show up (less than a thousand, as he said? Maybe in your dreams, mayor.)
Tim of "The Other 99%" (who deserves a Pulitzer for his amazing ongoing coverage, AFAIAC) has two live video streams: one, two. The local FOX affiliate has a helicopter above, with truly dramatic aerial views of the massive march. Live stream here.
NYPD says 245 have been arrested throughout the day, and The New York Times now reports that about 60 protesters, including a City Councilman, have just been arrested near Brooklyn Bridge. One can only imagine that given the tense situation and the unprecedented number of protesters, this number will rise before the night is through.
And like the bat-signal, someone is projecting "99%" and a beautiful series of statements on the side of the Verizon building there. (snapshots below by @nicoles, and @jennasauers below.)
The projection starts, "MIC CHECK." It continues as a kind of stop-motion manifesto and poem, written on the side of the building in light.
WE ARE THE 99% // YOU ARE A PART OF A GLOBAL UPRISING // DON'T BE AFRAID // YOU ARE UNSTOPPABLE // ANOTHER WORLD IS POSSIBLE // A CRY FROM THE HEART OF THE EARTH // THIS IS THE BEGINNING // OF THE BEGINNING // OCCUPY [long list of cities around the world ] // OCCUPY EARTH // LOVE // LOVE // LOVE.
I'll post the whole text (or video) here when I can find it. It is the most beautiful work of art, even viewed over a poor-quality web video stream. Over the presence of tens of thousands of marchers, it must be overwhelming.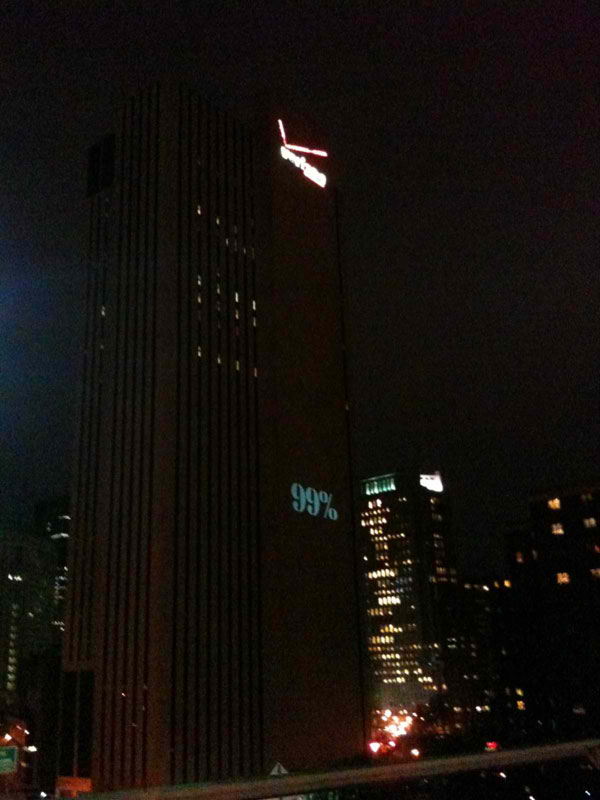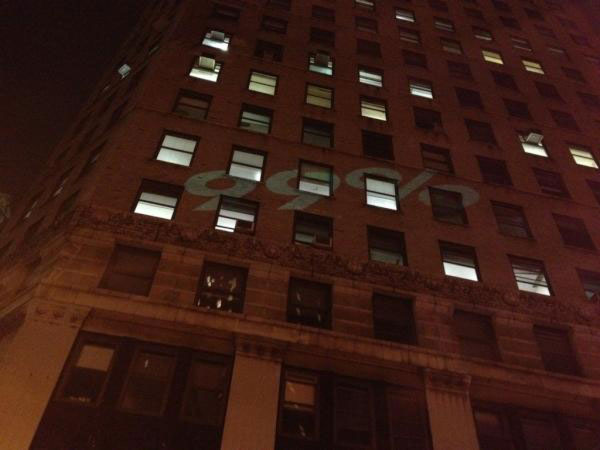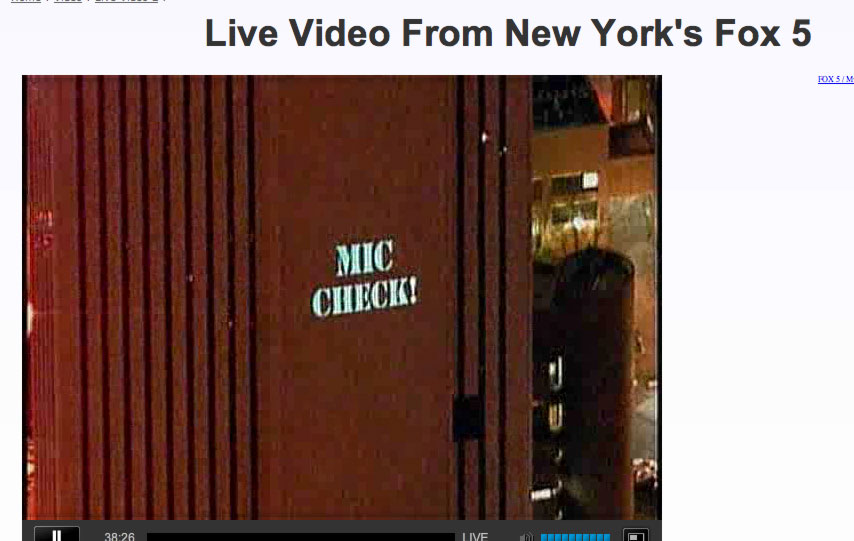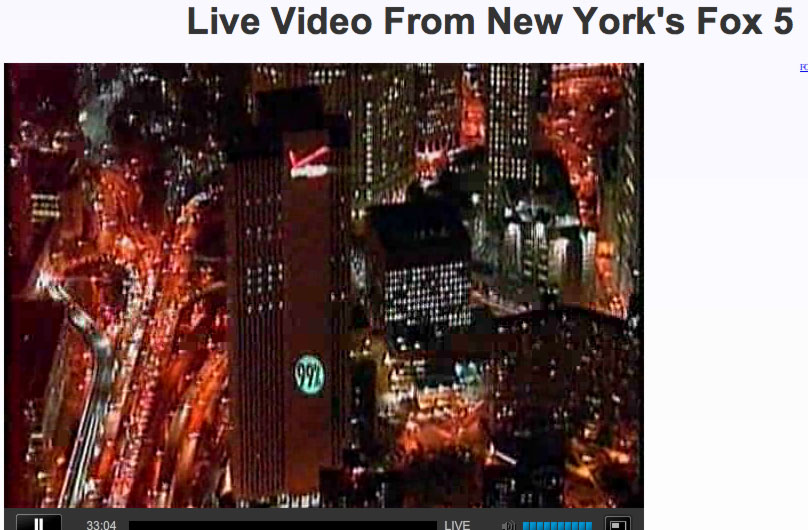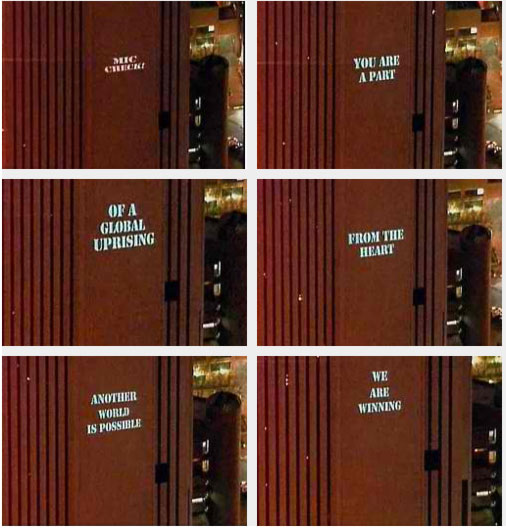 Boing Boing editor/partner and tech culture journalist Xeni Jardin hosts and produces Boing Boing's in-flight TV channel on Virgin America airlines (#10 on the dial), and writes about living with breast cancer. Diagnosed in 2011. @xeni on Twitter. email: xeni@boingboing.net.
More at Boing Boing