Kindle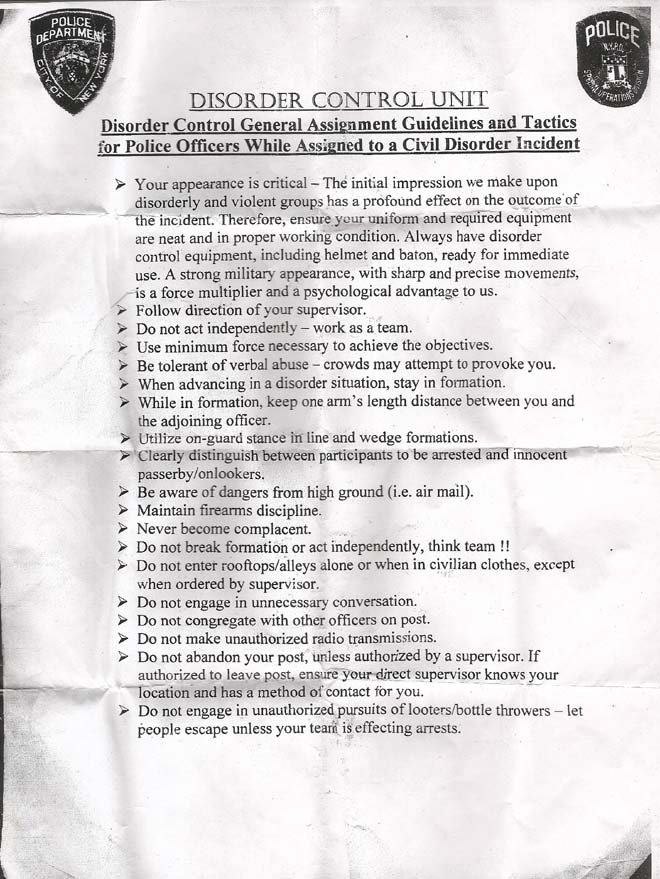 @newyorkist says, "@OccupyWallStNYC got their hands on a New York Police Department Disorder Control Unit document, allegedly picked out of a van by an arrestee."
The pull quote: "A strong military appearance, with sharp and precise movements, is a force multiplier and a psychological advantage to us."
Actually, many of the criticisms of the NYPD's tactics against OWS protesters in recent weeks involve complaints that they have not followed some of the more reasonable guidelines set forth on this flyer.
Boing Boing editor/partner and tech culture journalist Xeni Jardin hosts and produces Boing Boing's in-flight TV channel on Virgin America airlines (#10 on the dial), and writes about living with breast cancer. Diagnosed in 2011. @xeni on Twitter. email: xeni@boingboing.net.
More at Boing Boing