Kindle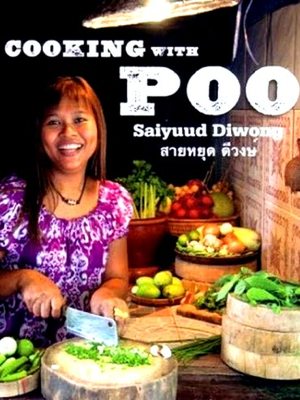 This book is called Cooking With Poo. Yes, "Poo" is Thai for "crab" and it's also author Saiyuud Diwong's nickname. But this book is called Cooking With Poo. Heh heh. Heh. It's on the shortlist for The Bookseller's Diagram Prize for Oddest Book Title of the Year. Here are the others:
A Century of Sand Dredging in the Bristol Channel: Volume Two by Peter Gosson (Amberley). A book that documents the sand trade from its inception in 1912 to the present day, focusing on the Welsh coast.

Estonian Sock Patterns All Around the World by Aino Praakli (Kirjastus Elmatar). Covers styles of socks and stockings found in Estonian knitting.

The Great Singapore Penis Panic: And the Future of American Mass Hysteria by Scott D Mendelson (Createspace). An analysis of the "Koro" psychiatric epidemic that hit the island of Singapore in 1967.

Mr Andoh's Pennine Diary: Memoirs of a Japanese Chicken Sexer in 1935 Hebden Bridge by Stephen Curry and Takayoshi Andoh (Royd Press). The story of Koichi Andoh, who travelled from Japan to Yorkshire in the 1930s to train workers at a hatchery business the art of determining the sex of one-day-old chicks.

A Taxonomy of Office Chairs by Jonathan Olivares (Phaidon). Exhaustive overview of the evolution of the modern office chair. The Mushroom in Christian Art by John A Rush (North Atlantic Books). In which the author reveals that Jesus is a personification of the Holy Mushroom, Amanita Muscaria.
"Diagram Prize shortlist revealed"
David Pescovitz is Boing Boing's co-editor/managing partner. He's also a research director at Institute for the Future. On Instagram, he's @pesco.
More at Boing Boing