Kindle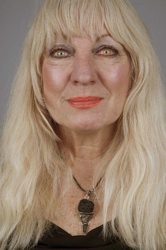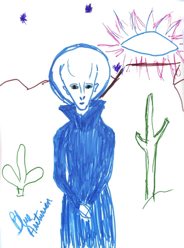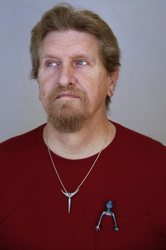 Photographer Steven Hirsch attended the International UFO Conference to take portraits of abductees. He also transcribed their stories and asked for illustrations of their experiences. Above: left, Cynthia; middle, a "Blue Arcturian" she met; right, Bruce, who was taken to a moon of Saturn.
"Little Sticky Legs: Alien Abductee Portraits by Steven Hirsch"
"Cat People, Strippers and Telekinesis: Tales From Alien Abductees" (Wired)
David Pescovitz is Boing Boing's co-editor/managing partner. He's also a research director at Institute for the Future. On Instagram, he's @pesco.
More at Boing Boing