Kindle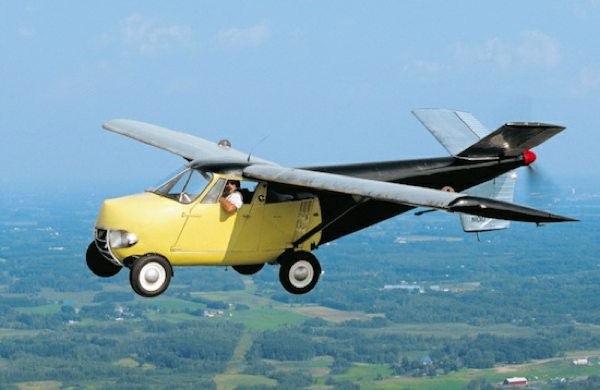 This fantastic artifact from the history of the future can be yours for just $1.25 million. An aircraft collector is selling his 1954 Taylor Aerocar N-101D. Designed in 1949, this one of only 5 that were produced. The wings fold forward for driving and according to Aerocar designer Moulton Taylor, quoted during the vehicle's, er, launch in 1950, it's easily converted for flying "even by a woman, without soiling her gloves."
"1954 Flying Car for Sale" (Smithsonian/Paleofuture)
"1954 Aerocar -- The Flying Car" (Hemmings)
David Pescovitz is Boing Boing's co-editor/managing partner. He's also a research director at Institute for the Future. On Instagram, he's @pesco.
More at Boing Boing