Kindle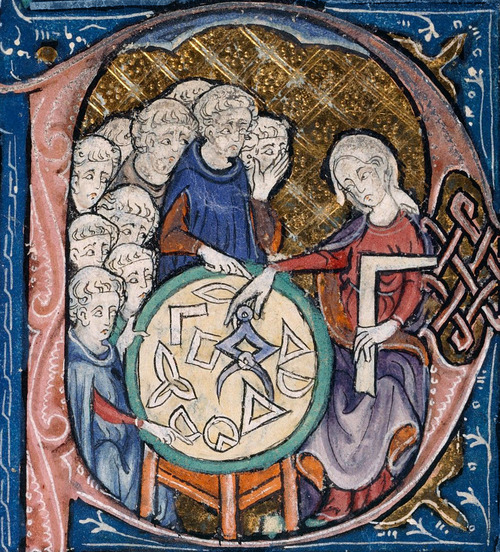 From Merit Ptah—Chief Physician of ancient Egypt—to 1st-century BC alchemist Mary the Jewess, the Science Chicks from History Tumblr is dedicated to introducing you to all the science-y ladies you didn't learn about in school.
The image above is titled "Woman teaching geometry". It comes from an early 14th century translation of Euclid.
Maggie Koerth-Baker is the science editor at BoingBoing.net. She writes a monthly column for The New York Times Magazine and is the author of Before the Lights Go Out
, a book about electricity, infrastructure, and the future of energy. You can find Maggie on Twitter and Facebook.
Maggie goes places and talks to people. Find out where she'll be speaking next.
More at Boing Boing