Kindle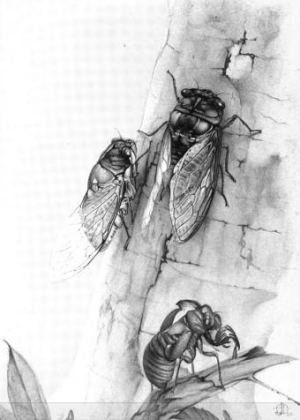 In 1879, Jean-Henri Fabre wrote a book about insects called Souvenirs entomologiques. Today it's considered a classic of entomology. An English translation, with some absolutely beautiful illustrations like the cicadas pictured above, was published in 1921.
You can read the full book online for free. Yes, both versions. The original French work is available at Gallica. Meanwhile, you can read the full English version at Google Books. Very neat!
Via Alex Wild
Maggie Koerth-Baker is the science editor at BoingBoing.net. She writes a monthly column for The New York Times Magazine and is the author of Before the Lights Go Out
, a book about electricity, infrastructure, and the future of energy. You can find Maggie on Twitter and Facebook.
Maggie goes places and talks to people. Find out where she'll be speaking next.
More at Boing Boing