Kindle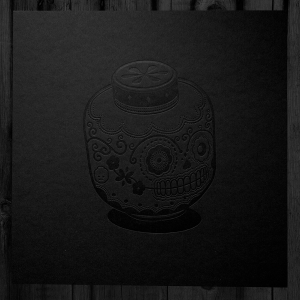 Last year, I posted about BB pal Jonathan Koshi's brilliantly-reimagined pop culture calaveras, the decorated skulls associated with the Dia de los Muertos. Now, Koshi has released a new limited print run of his letterpressed skull series featuring Spy vs. Spy, Alien, Mario, and other characters. This special series, titled "Molasses," is black ink letterpressed on black paper, and damn they look sharp. They're 12" x 12", printed on heavyweight recycled paper, and cost just $42 each during the presale that ends this Saturday (11/10). You can see the skulls in person at a group show at San Francisco's Campfire Gallery opening November 10.
"Molasses" show info at Koshi's blog
David Pescovitz is Boing Boing's co-editor/managing partner. He's also a research director at Institute for the Future. On Instagram, he's @pesco.
More at Boing Boing