Kindle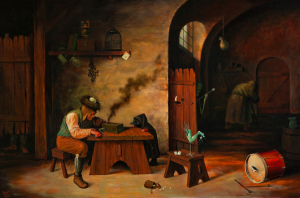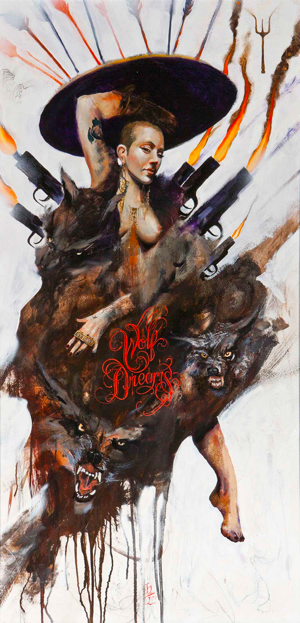 Mike Davis and Henry Lewis, two hyper-talented tattoo artists and painters from the Bay Area, are showing new works at San Francisco's Varnish Fine Art gallery. I've followed Mike's work since we knew each other in Cincinnati's underground art/music scene in the 1980s and even then, he had a masterful ability to express his psychedelic/surreal visions through a brush (and a guitar too). Above, Davis's "Evening Meal" (oil on wood, 37" x 52"). Right, Lewis's "Ryan" (oil, graphite, china marker, and enamel on birch, 51.5" x 27.5"). The exhibition, titled "Contemporary Surrealists," runs until April 13 and you can see the artworks online too.
Mike Davis & Henry Lewis: Contemporary Surrealists
David Pescovitz is Boing Boing's co-editor/managing partner. He's also a research director at Institute for the Future. On Instagram, he's @pesco.
More at Boing Boing