Kindle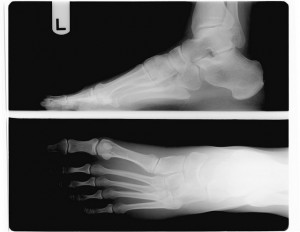 The Journal of the American Medical Association Internal Medicine has a really interesting essay they've published in full online. It's written by Anna Petroni, a 77-year-old California woman who recently decided against undergoing surgery on her ankles and knees to correct recurrent foot abscesses and arthritis. It's a short, simple piece — just Petroni recounting the story about why she made the decision she made — but serves as a jumping-off point, I think, for several different important discussions about the way we do medicine and the way we make medical decisions.
A couple of things particularly stood out to me. First is the relationships we have with doctors, especially specialists whom we see once or twice and who don't know us very well. Petroni's story suggests that bedside manner is about more than just making somebody feel nice — it can also affect their overall health if the doctor makes decisions related only to their specialty without taking into account the patient's whole story. The second thing I think is really important here is the idea of there often not really being one right answer when it comes to medical decisions. Doctors can say, "we can do this" or "we can fix that", but there's a responsibility on the patient (one we're not usually prepared for or coached through) to decide whether the trade-offs of intervention outweigh the side-effects. And those decisions can vary widely from patient to patient.
I guess I was so shocked when the orthopedist told me I needed to have 4 surgical procedures, I didn't even think about the fact that he did not ask about my cardiac history. But I sure did afterward. I only went in to have my tendons checked. He did not ask how I felt about anything. He just told me what needed to be done.

About a month later, I received a call from the receptionist who asked if I had decided on a date for surgery. I said that I had decided not to go ahead with it. When I feel I can no longer tolerate walking without tendon surgery, I will reconsider my options. Until then, I want to live the best I can with what mobility I have.
Image: 20090312 - Clint - foot x-ray - left ("good" foot), a Creative Commons Attribution Non-Commercial Share-Alike (2.0) image from clintjcl's photostream
Maggie Koerth-Baker is the science editor at BoingBoing.net. She writes a monthly column for The New York Times Magazine and is the author of Before the Lights Go Out
, a book about electricity, infrastructure, and the future of energy. You can find Maggie on Twitter and Facebook.
Maggie goes places and talks to people. Find out where she'll be speaking next.
More at Boing Boing