Help name California's pot legalization bill
Peacelove
sez, "The good folks at SaveCannabis.org need your help naming the 2014 Cannabis Legalization Act. The Act itself has been open source written (
the full text can be seen and modified
) and is aiming to be the most tightly-crafted, airtight act possible. Finding the right name is crucial, too. I like 'Cannabis & Hemp Freedom Act of 2014," since it contains the correct and underused names for the plant and combines them with 'Freedom,' something for which I think a lot of Americans would like the chance to vote YES."
Read more at Boing Boing
Read more at Boing Boing
Read more at Boing Boing
---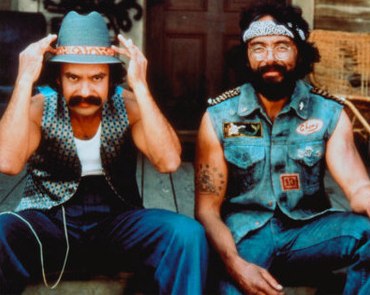 The July 27 episode of the WTF podcast has an excellent hour-and-a-half interview with Cheech and Chong. It turns out they had very interesting lives before they got together to form the incredibly successful comedy duo.
---
Only last week, The Pixies announced that bassist Kim Deal had left the band. Now they have a new single that seems to be about bad breath, with some backing vocals that sound a lot like Kim, but apparently are not her. It's a super weird song that is rapidly growing on me, and the video is pretty entertaining too. You can download a free mp3 of "Bagboy"at their website.
---
Big Star: Nothing Can Hurt Me is the new documentary about the mythic, incredible, and commercially unsuccessful rock band formed in the early 1970s in Memphis by Alex Chilton, Jody Stephens, Chris Bell, and Any Hummel.