Kindle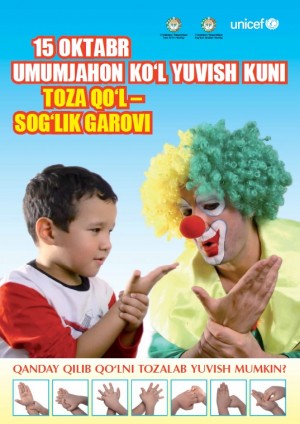 This is an actual poster that UNICEF used to promote Global Handwashing Day in Uzbekistan schools in 2012. I like to think of it as a brilliant example of why images can speak louder than statistics. After all, I can tell you that 58% of communicable diseases could be prevented with regular handwashing. But, really, would that change your behavior as much as a menacing clown threatening to fist you (I think) if you don't wash up properly? I suspect not.
Via the HIAControversies blog
Maggie Koerth-Baker is the science editor at BoingBoing.net. She writes a monthly column for The New York Times Magazine and is the author of Before the Lights Go Out
, a book about electricity, infrastructure, and the future of energy. You can find Maggie on Twitter and Facebook.
Maggie goes places and talks to people. Find out where she'll be speaking next.
More at Boing Boing