Read more at Boing Boing
Read more at Boing Boing
Read more at Boing Boing
---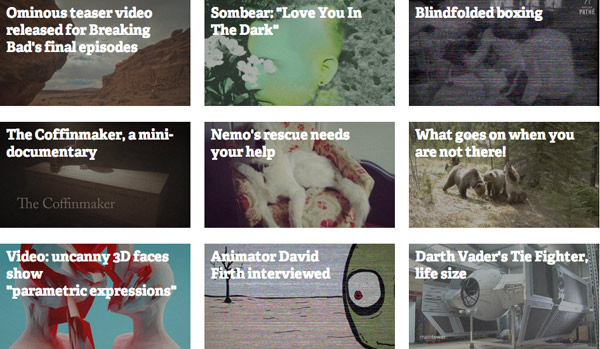 Some of the most recent video selections you can find on our video archive page:
• Ominous teaser video released for Breaking Bad's final episodes • Sombear: "Love You In The Dark" (music video) • Blindfolded boxing • The Coffinmaker, a mini-documentary • Rescue dogs need your help • Da Bears • Uncanny 3D faces show "parametric expressions" • Darth Vader's Tie Fighter, life size
---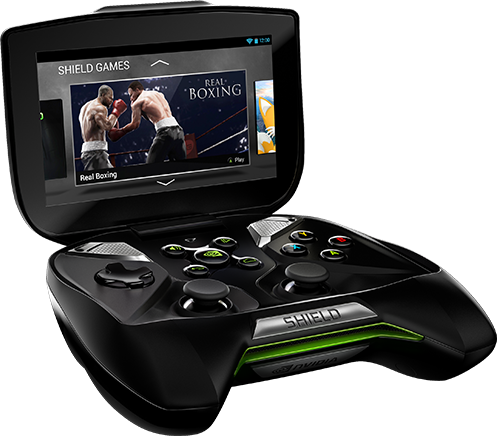 Nvidia's Shield is the chipmaker's big push into an already well-stocked portable gaming field. Sony and Nintendo sell millions of handsets, yet their lunch's been conspicuously eaten by Apple's iPhone, and other touchscreen smartphones and tablets, in the last few years.
---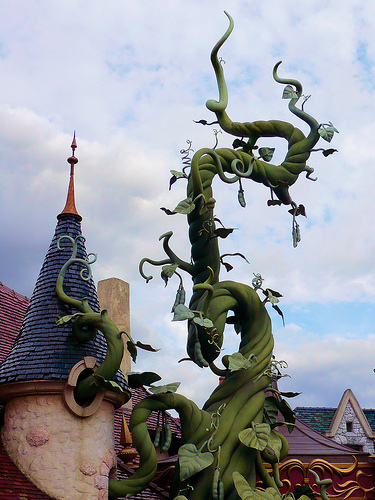 Britain's Great Firewall of Cameron has just made the jump from "voluntary" to "mandatory." The UK government has announced that the demand that all ISPs offer an opt-out "adult content" filter will soon be a requirement, covering even small ISPs and ISPs that advertise themselves as censorship-free.