Kindle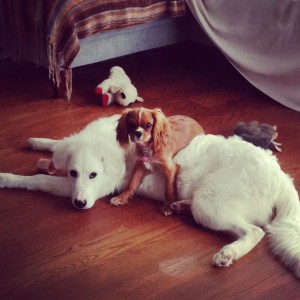 My amazing dog, Nemo, was placed with me by the wonderful folks at Great Pyrenees Rescue of Northen California. They need help raising funds to keep serving this and other giant breed dogs.
All dogs are special. Giant breeds need different care and consideration than smaller pups. Clearly, from the photos and below video, I love both.
Please consider helping them out!
Help Great Pyrenees Rescue save lives
Jason Weisberger is Boing Boing's publisher. He often does what he ought, instead of what he should. On instagram and twitter he is @jlw
More at Boing Boing