Kindle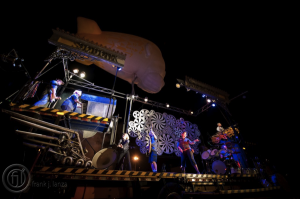 This weekend in Cleveland is IngenuityFest, a celebration of "passionate and engaged people using every tool at their disposal to explore and create!" (This is not related to our own recent Boing Boing: Ingenuity event.) It looks to be a terrific program and as a born-and-raised Ohioan, I hope to attend someday!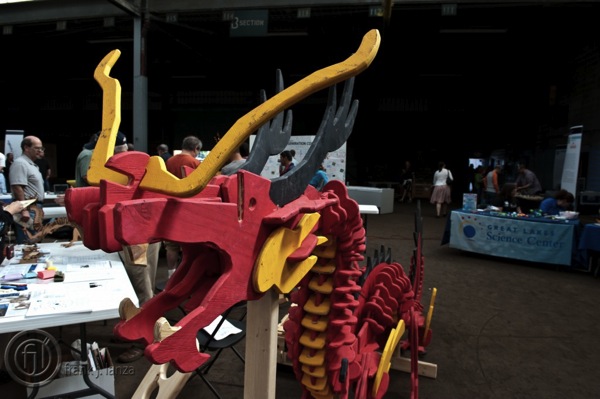 Artistic director James Krouse writes:
Artists, musicians, technologists, vaudevillians, makers, and more are descending on two giant lakefront warehouses in Cleveland this week to get ready for the 9th annual IngenuityFest. The fest explores where humanity and technology connect, but also on underused urban spaces. Like many industrial midwest cities, Cleveland has an interesting dynamic past and present. Hulking gritty spaces from past manufacturing infrastructure couple with world-class establishments (Case Western Reserve, Cleveland Institute of Art, The Cleveland Orchestra, The Cleveland Clinic to name a few). Add to that a thriving maker and Fab Lab community as well as more advanced research and manufacturing and you start to get what goes on at Ingenuity.

This year, the festival is premiering a project called the Voix de Ville. This "Food Truck of Theater" seats about 30 people and will go on the road post fest popping up in neighborhoods, outside bars, in parks...anywhere a little vaudville is necessary. Pinch and Squeal are a terrific vaudeville duo who are the brain and braun behind the project. Jason Tilk (Pinch) is a designer at Nottingham Spirk and brought some 21st century technology to this 19th century idea including open source folding chairs that look like a deck of cards. They were cut with the help of an area Fab Lab.

The fest is Sept 20, 21, and 22 and it's all free so if you're passing through or nearby check it out... IngenuityFest
David Pescovitz is Boing Boing's co-editor/managing partner. He's also a research director at Institute for the Future. On Instagram, he's @pesco.
More at Boing Boing