Kindle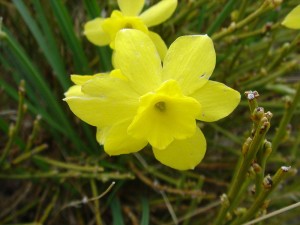 This is Narcissus assoanus, a common flower found in France, Spain, and Portugal, and one of many snicker-worthy taxonomic names included on a list put together by journalist Joe Rojas-Burke.
Maggie Koerth-Baker is the science editor at BoingBoing.net. She writes a monthly column for The New York Times Magazine and is the author of Before the Lights Go Out
, a book about electricity, infrastructure, and the future of energy. You can find Maggie on Twitter and Facebook.
Maggie goes places and talks to people. Find out where she'll be speaking next.
More at Boing Boing