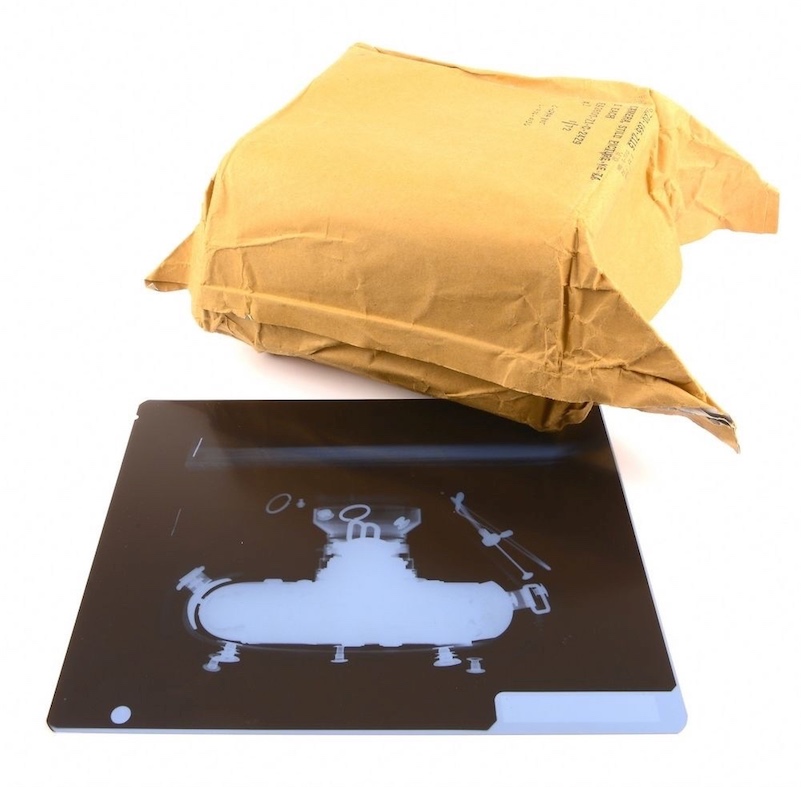 The Leica KE-7A is a very rare camera manufactured for the US military in the early 1970s. It's essentially a hardened and dust-resistant version of Leica's popular M4 camera. With around 500 produced, it's nearly impossible to find one in good condition. That's why this unopened specimen up on eBay right now is so special, and so expensive, priced at $45,300 or best offer. The listing includes an x-ray of the package.
According to the listing, the image below depicts another example of the same camera outfit as the one in the sealed package. But then again, how can you know for sure what's inside until you open it...
"Although I do not advise I can open the bag to inspect the camera for you at a Euro 5000 nonrefundable deposit," says the seller. "If you decide not to buy at any reason the deposit will not be refunded as the value will then be less."