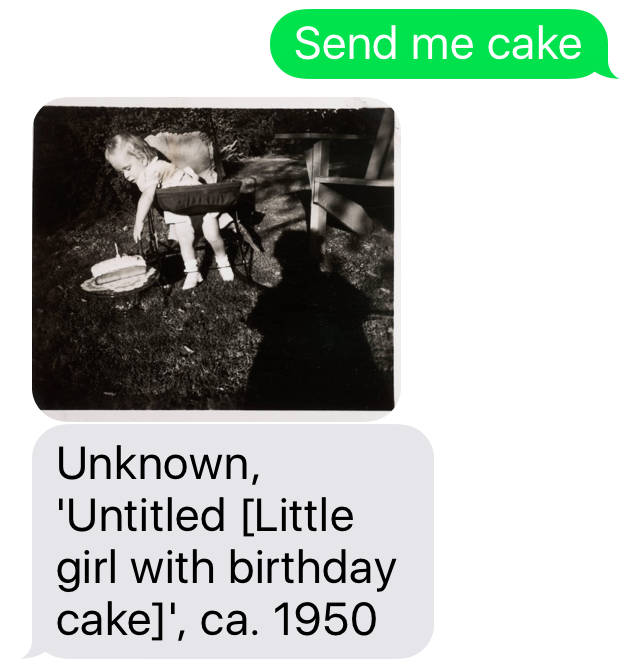 With over 34,000 pieces of art, the San Francisco Museum of Modern Art is only capable of showing a small fraction of its vast collection at a time.
So, they've come up with an ingenious way to get it in front of you: right from your phone.
Their art discovery tool is an SMS service called "Send Me SFMOMA" and it's simple to use. Here's how it works:
Text 572-51 with the words "send me" followed by a keyword, a color, or even an emoji and you'll receive a related artwork image and caption via text message.
I played around with it for awhile. Not everything you input will result in an artwork:
But, when it does works, it's fun to see what gets delivered back: