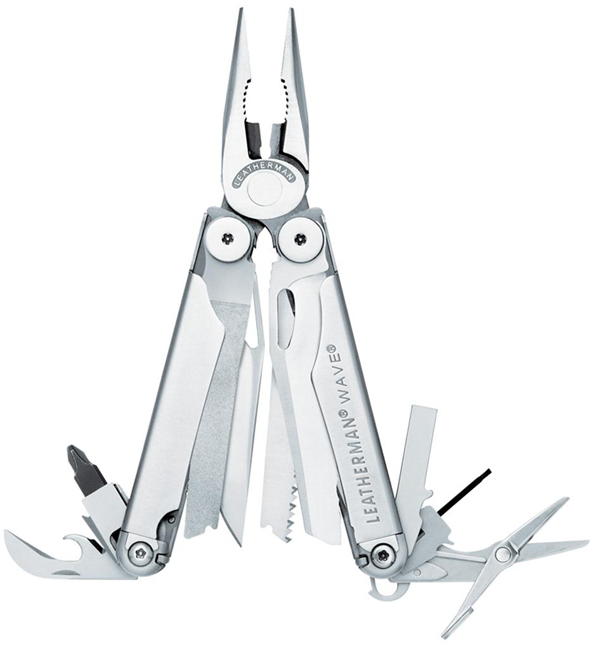 After it saved my bacon once again yesterday, I thought I should acknowledge my Leatherman Wave as a favorite tool. It has helped me make quite a few roadside repairs, and saved a few camping trips from disaster.
Years of owning old BMW motorcycles, VW bugs and buses, and even an old Porsche 356 have taught me that specialty toolsets will always let you down. The Leatherman Wave is the perfect augment to even the BMW's superior underseat work of art. I always find I need an extra something to hold something else in place, the Leatherman always comes through.
Mine pre-exists the addition of a bit driver, but the phillips and flatheads have seen a lot of action. The ability to swap out a wide variety of bits is super helpful. The knife is nice and sharp and can cut things like hoses, or it can clean a fish (mine has done both.) Every tool has come in useful over time and I'm pleased with how versatile it is. Even the saw has seen some action!
I keep the Leatherman Wave with my local travel stuff. I find it super useful to have on motorcycle road trips and camping trips. It'd never make it past our pals at the TSA, but I'd rarely need a multi-tool when I'm flying. When driving, motorcycling and camping however this tool is super handy to have. Did I mention the pliers?
Leatherman 830039 New Wave Multitool with Leather/Nylon Combination Sheath