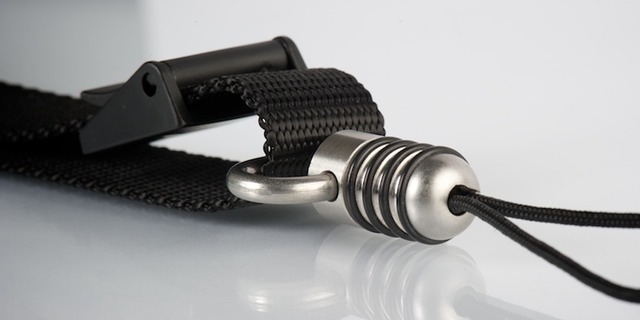 After my first child was born, I found that taking pictures was a problem. The Canon S1 IS I'd purchased was a terrific model, but unwieldy when holding a baby. With kid number 2, the problem became worse. One can only juggle so many children while snapping the shutter. And there's the whole business of being fully in the moment with your kids, instead of constantly looking at them through a lens. I turned to crummy (later better) cameras in phones and little snapshotty digital cameras. I figured that when the kids were big enough to not need to be carried, I could graduate to a full DSLR with lenses.
Something happened along the way, however. I discovered James Duncan Davidson and Greg Koenig's Luma Loop. (I'll explain why it's not linked in a moment.) It was built like an adjustable bandolier with a freely traveling slider. The camera attaches through a detachable string loop at a hook in the camera's frame, just the way you'd add a normal neck or hand strap. When you're connected up, you put the strap over one shoulder and the camera can freely hang at your hip. Reach down to grab it, it slides up, take the shot, and release gently or just drop it.
I've known and liked James since I met him on a MacMania cruise in 2002, when he was still up to his neck in Java development. (James spent a few years at Sun, and was responsible for Tomcat and Ant, which means something if you, too, were up to your neck in Java.) He gave up all that programming glory for photography. He has a terrific eye, and you've likely seen his photographs of speakers at O'Reilly and other conferences. His work goes far beyond that to oil spills in the Gulf of Mexico and the sights of rural Bangalore.