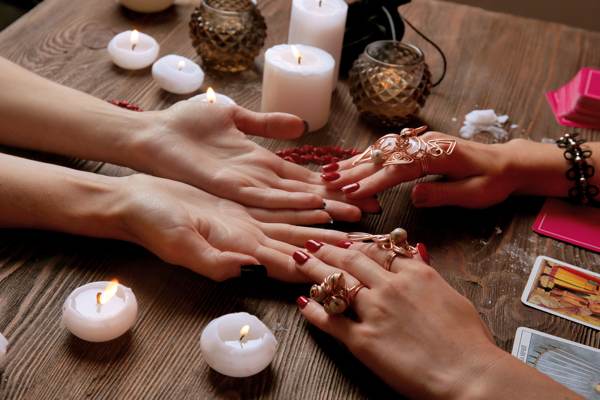 A New York search engine optimization consultant gave two psychics more than $718,000. Now he's broke.
He sat in a Denny's restaurant, drinking coffee between cigarette breaks after a long and sleepless night, answering question after question.

He knew none of it made sense: He was a successful and well-traveled professional, with close to seven figures in the bank, and plans for much more. And then he gave it all away, more than $718,000, in chunks at a time, to two Manhattan psychics.

...

Mr. Rice went broke. He lost his apartment in Manhattan and sold his BMW, expensive watch and laptop. He asked his father for a few thousand dollars. Now, he said, he is barely making his rent payments of $500.

Last week, Mr. Rice said he wanted to return to England — "I'm trying to get it together" — but acknowledged that he had been drinking again, including the day of the interview.
New York Times: Man Who Gave Psychics $718,000 'Just Got Sucked In'
[via]
Image: Shutterstock