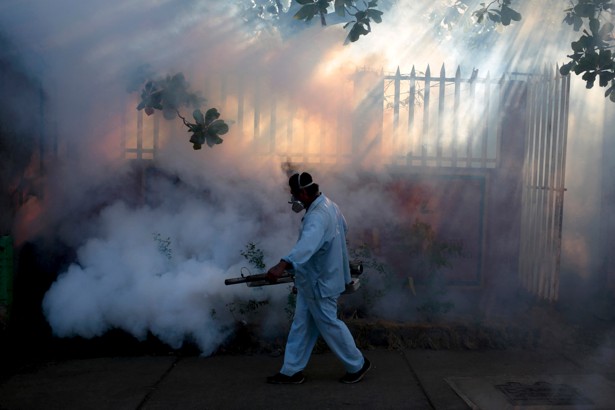 A health ministry worker fumigates a house to kill mosquitoes to prevent the entry of Zika virus in Managua, Nicaragua Jan. 26, 2016. REUTERS
A woman in San Diego, CA is reported to have contracted the Zika virus through sexual transmission.
Health officials say it San Diego county's first case of the virus spread through sex. The unidentified woman was infected with Zika last month after having sex with a man who'd just returned from Colombia, according to the County of San Diego Health and Human Services Agency.
"Next to abstinence, condoms are the best prevention method against any sexually transmitted infections," San Diego County health officer Wilma Wooten told San Diego TV news NBC 7.
[Source]