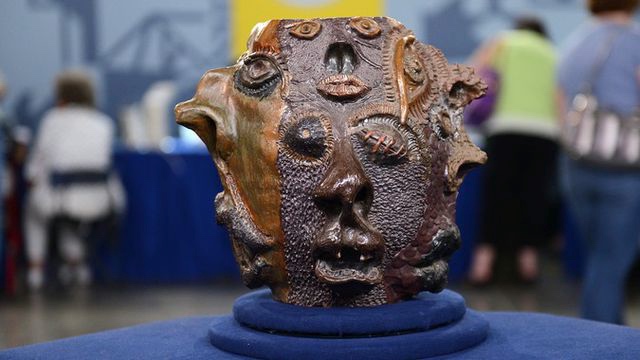 Antiques Roadshow appraised this "bizarre and wonderful" ceramic jug from the late-19th/early-20th century at $50,000. Turns out, they were mistaken. A woman named Betsy Soule crafted the mug in high school in the 1970s. Soule's friend recognized the piece on TV and alerted her.


"As far as its age is concerned, I was fooled, as were some of my colleagues," said Antiques Roadshow's Stephen L. Fletcher in an update. "The techniques of making pottery, in many ways, haven't changed for centuries…Still, not bad for a high schooler in Oregon."


The current owner paid $300 for the object at an estate sale.


"I hated it when it was $30,000 to $50,000, because who wants $30,000 to $50,000 lying around their house?" he told the Bend Bulletin. "Now, it's on my table, and I love it."