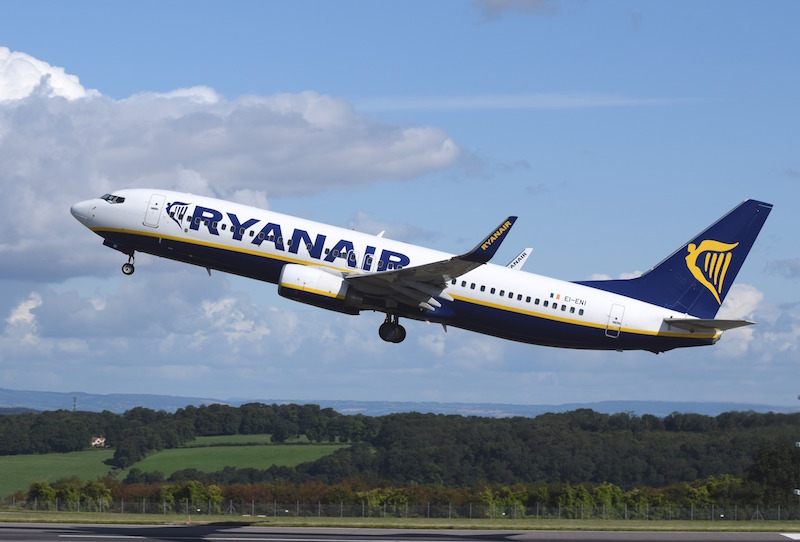 One would hope that if a two-year-old child spit on a stranger, his or her parents would swiftly apologize and take the child out of spitting range from any other human in the vicinity. But this wasn't the case on a flight from Spain to Liverpool, England.
The boy, who was with his parents and siblings, began spitting at people who were ready to board the Ryanair flight from Spain. His parents looked the other way. Then the boy's "unruly" behavior continued on the plane, and when passengers complained, the boy's mother became aggressive and unruly as well. According to Liverpool Echo:
"At the baggage carousel, passengers were telling us how a boy had been spitting at people in the Barcelona departure lounge, they'd asked the parents to intervene, and the mum took exception to that.

"This behaviour carried on when on the plane, threats were made by her, and there was aggression towards the Ryanair stewards.

"It was all pretty surreal."
When the plane landed, the family of five was escorted off the plane by police, and the mother was given a "strongly worded warning" from Ryanair officials. Nobody was arrested, but the mother was banned from flying Ryanair again.