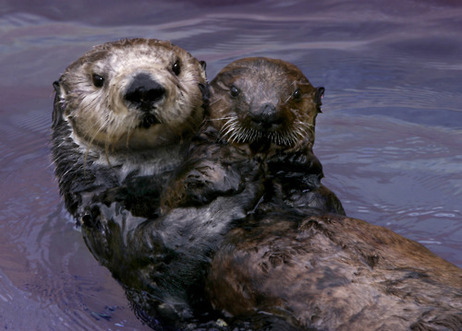 Sea otters. Cute little sea otters. Someone is shooting sea otters along California's central coast.
Via the LA Times:
California wildlife officials are offering a $10,000 reward to find whoever is responsible for fatally shooting three Southern sea otters along the Central Coast over the last month.

The two juvenile males and one adult male otter were killed between late July and early August, and washed up between Santa Cruz Harbor and Seacliff State Beach in Aptos between Aug. 12 and 19, the state Department of Fish and Wildlife said Monday.



The animals are protected under the Endangered Species Act and state law. Killing a Southern sea otter is punishable by up to $100,000 in fines and jail time, authorities said.
If you have any information, rat that fucker out! Give the $10,000 to the Marine Mammal Center, where I have been known to volunteer.
Also, gun ownership regulation as soon as possible please.
Anyone with information about the killings can call (888) 334-2258.