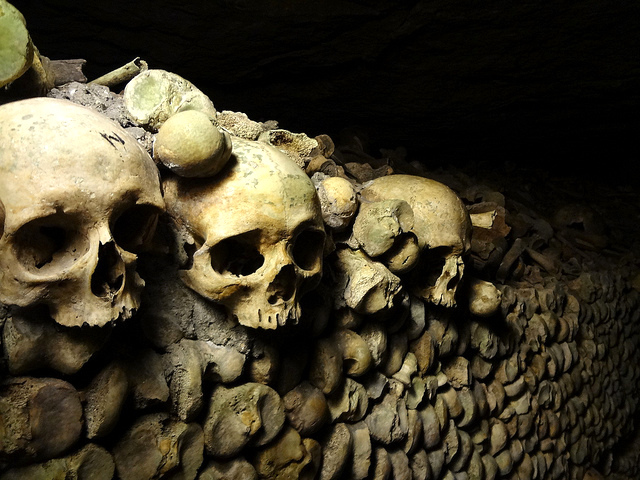 Anyone who's been to the Paris catacombs knows how claustrophobic and creepy the dim, narrow underground tunnels can be. But two teenage boys got lost for three days in the 150-mile maze, which is lined with the bones of approximately 6-million people.
If you stick to the path open to the public, it seems impossible to get lost in this tourist attraction, but veer off the path – which has been illegal to do since 1955 – and you're suddenly in a pitch black labyrinth-style burial ground.
According to the Guardian:
The two, aged 16 and 17, were taken to hospital and were treated for hypothermia after being found by search teams and rescue dogs in the early hours of Wednesday morning.

"It was thanks to the dogs that we found them," a spokesman for the Paris fire service said.

It was not clear who raised the alarm about the missing teenagers or why they got lost. The operator of the Catacombs museum, a popular attraction where queues are sometimes several hours long, stressed that no one had ever got lost in the two kilometres of tunnels open to the public.
Top Image: Cesar I. Martins