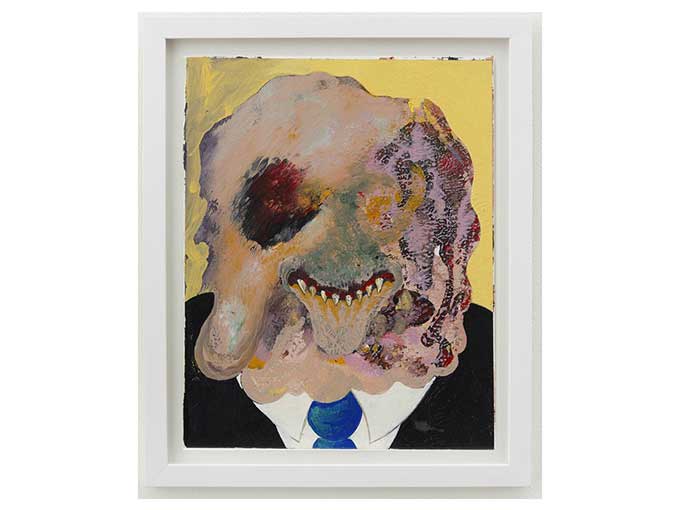 Open until August 18, 2017 at the Joshua Liner Gallery in NYC is Summer Breaks, a group show exploring conventions in Western Art History. The seventeen artists, including David Henry Nobody Jr., Wayne White, and John Gordon Gauld, are limited to working within three of Western Art's staples - portraiture, landscape, and still-life.
Despite being confined to these historical genres, the artists produce works that are seemingly void of convention. There is a thorough review on Juxtapoz that notes:
While we know history repeats itself, painting will continue to shift and change and build upon the traditional motifs of the past. Summer Breaks is a vessel for this transition and through multiple perspectives comes an exhibition that nods to the past while simultaneously showcasing some of the best and brightest of the future.
Images from Joshua Liner Gallery
Top image: Aaron Johnson, Swampy. Acrylic on paper. 2017. 14 x 11 inches