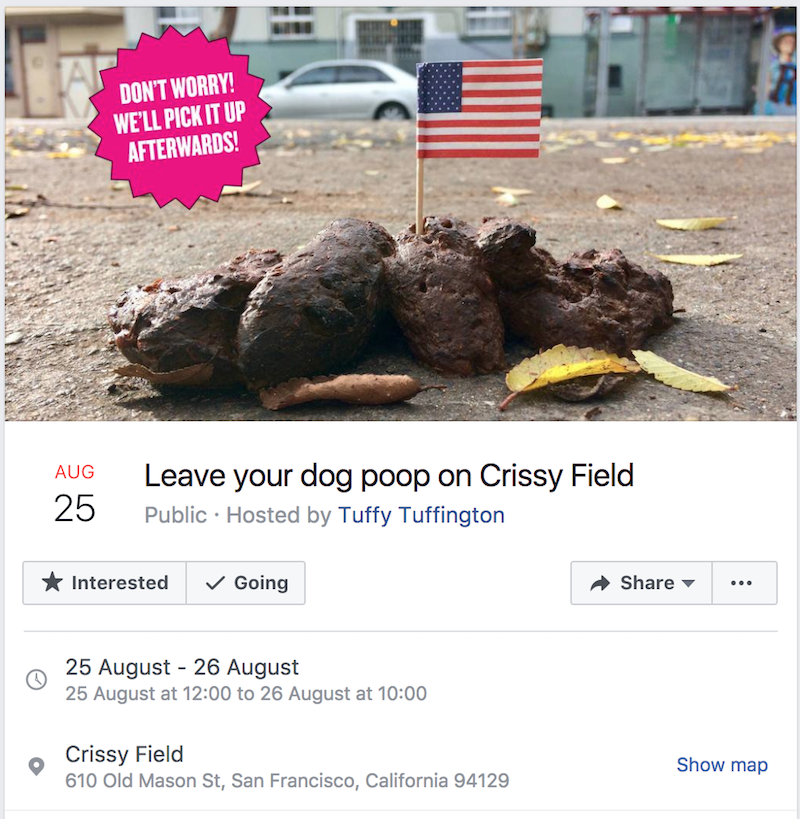 A bunch of racist bigots billing themselves as "Alt-Right" demonstrators plan to invade San Francisco's Crissy Field this weekend. Locals are planning to leave their dog poop all over the field, just like it was Paris.
Don't worry, oh ye concern troll! The counter-protestors plan to return and clean up the fecal detritus shortly after the neo-Nazi fuckers are done marching in crap.
If you've got a dog who needs to poop, and you are close to Crissy Field...