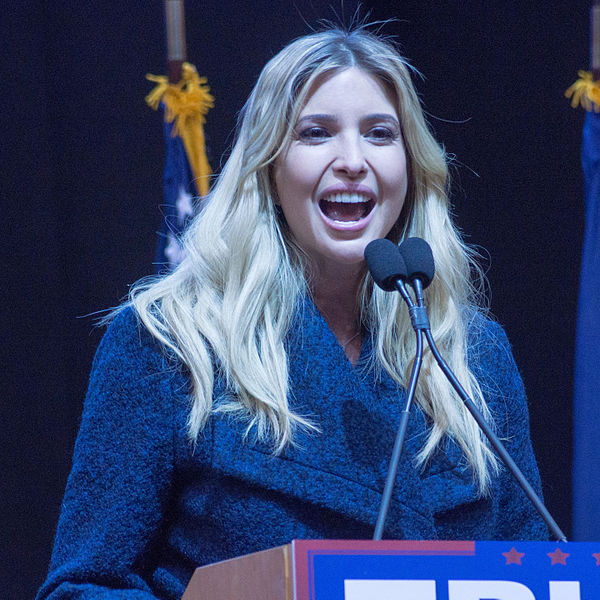 A petition to change Hurricane Irma's name to Hurricane Ivanka has gathered nearly 8,000 signatures so far. It is hoping to collect at least 10,000 signatures. Posted online yesterday on the petition site Care2, the petition asks the World Meteorological Association to make the name change "to put pressure on members of Trump's administration to take real a stand for the health and safety of our world and generations to come."
Hurricane Harvey in Houston was a prime example of how climate change makes hurricanes more powerful and dangerous.

Unfortunately, the Trump administration is on a fast track setting climate progress back, which will only exacerbate the effect of future storms. By packing the administration with climate change deniers, withdrawing from the Paris climate accords, dismantling a federal advisory committee on climate change, and dealing blow after blow to the scientific community, the Trump administration has shown that it is completely irresponsible when it comes to climate change.

Even Ivanka Trump, who promised to try to influence her father on certain issues like climate change, has quietly accepted the administration's lack of action on this very serious issue. Ivanka Trump can say what she wants about climate change, but as long as she quietly stands back, she remains complicit in the destruction we all face at the hands of her father's administration.
According to Newsweek, "Ivanka Trump has experienced widespread criticism due to her lack of response to Hurricane Harvey, given that she appears to prefer tweeting about Trump's tax reform plan, according to Elite Daily."
Newsweek is referring to this from Elite Daily:
The White House is raising eyebrows once again — this time, for Ivanka Trump's response, or lack thereof, to Hurricane Harvey. In the past week, she has tweeted twice about Hurricane Harvey — and three times about tax reform. Both of Trump's Hurricane Harvey tweets are largely indifferent to the suffering happening in Texas, only offering thoughts and prayers; one points her followers to the government website for natural disaster preparedness. But that's it. No offers to help, no tweets about where to donate or how to help. And people are pissed.
Image: Marc Nozell