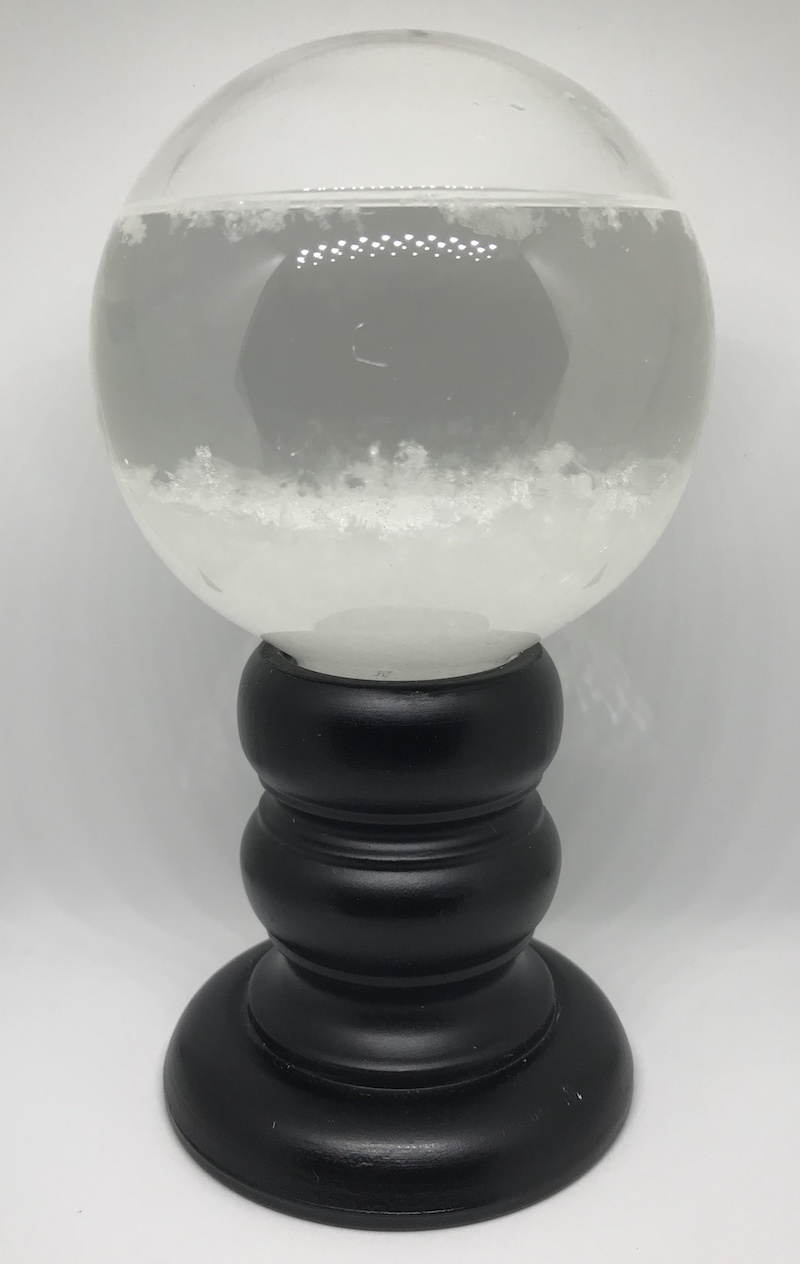 This decorative storm glass "predicts" the weather. Admiral FitzRoy says so.
It seems natural, to me anyway, that there would be a storm glass on my curio packed shelves. Purported to change in advance of weather, the chemicals in solution form crystals as the temperatures mildly change around the glass.
Most notably Admiral FitzRoy, once the Captain of Darwin's HMS Beagle, recorded changes observed in his weather glass, and claimed them to be a true indicator of what was to come.
I like this round one. It indicates if I have the heat on or not.
Pawaca Storm Glass Weather Monitors Decorative Desktop Barometer via Amazon