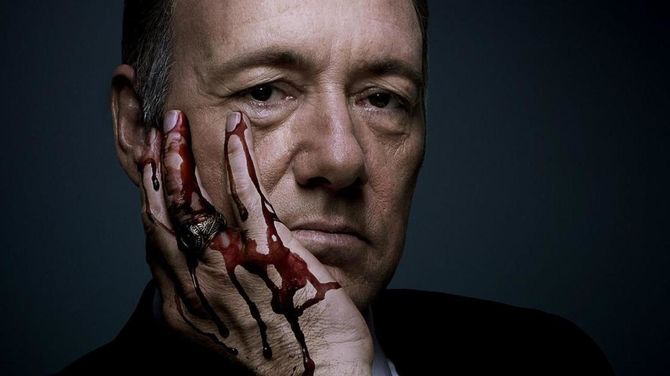 After six seasons House of Cards is history.
From a Netflix statement issued this afternoon:
"Media Rights Capital and Netflix are deeply troubled by last night's news concerning Kevin Spacey. In response to last night's revelations, executives from both of our companies arrived in Baltimore this afternoon to meet with our cast and crew to ensure that they continue to feel safe and supported. As previously scheduled, Kevin Spacey is not working on set at this time."
The statement was issued one day after Spacey posted a bizarre apology on Twitter in which he said "I choose now to live sa a gay man."
— Kevin Spacey (@KevinSpacey) October 30, 2017
From CNN:
On Sunday, actor Anthony Rapp told BuzzFeed about an alleged encounter with Spacey at a party in 1986, during which Spacey made a sexual advance toward the then 14-year-old Rapp.
Spacey issued a statement late Sunday, claiming he did not recall the incident but apologized for what he said would have been "inappropriate drunken behavior."
The final episode will air in 2018.