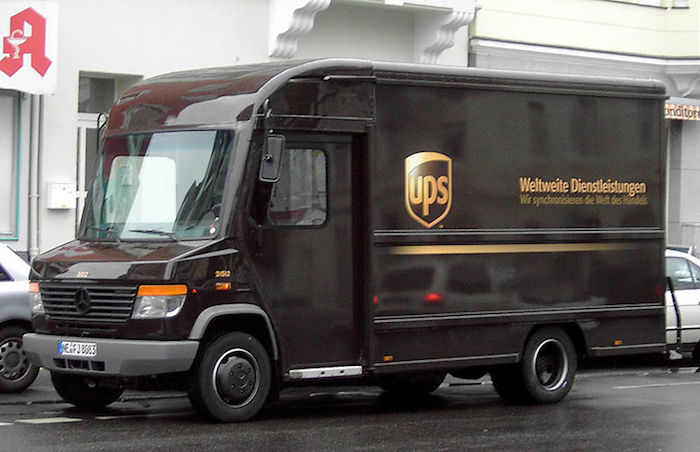 UPS was supposed to deliver an inheritance check for $664,850 (846,650 Canadian dollars) to a man whose father died. The check never arrived. When UPS lost it, they decided $32 was fair compensation.
According to Fortune:
Lorette Taylor's father had died and left his children a large chunk of cash, which Taylor, as executor, had to divide between herself and two siblings. When she tried to do so in February, her bank—TD Canada Trust—said it was best to send her brother and sister bank drafts (similar to personal checks, but considered more secure as they are guaranteed by the bank instead of by the person issuing them).

One of the drafts, in the order of 846,650 Canadian dollars ($664,850), was destined for her brother, Louis Paul Hebert, who hired UPS to ship it to his local store, 270 miles away from the family lawyer. The package never arrived.

Ten months later, the Ontario family complained to the media that all UPS had offered by way of compensation was $32, representing the mailing costs. According to CBC News's report, TD Canada Trust refused to reimburse Taylor the money unless she agreed to refund the bank if someone found and cashed in the lost draft. It wanted her house to be the security for the agreement.
It wasn't until the news went viral that TD Canada Trust backed down from the collateral demand and sent a new bank draft.
And it wasn't until the news went viral that both UPS and TD Canada Trust suddenly became humble.
"While UPS' service is excellent in our industry, we are unfortunately not perfect," UPS said. You could say that again.
And TD Canada "Trust": "It's clear to us we didn't get this right along the way and that there was more we could have done to come to a resolution faster." Mm-hmm.
Image: Qualle