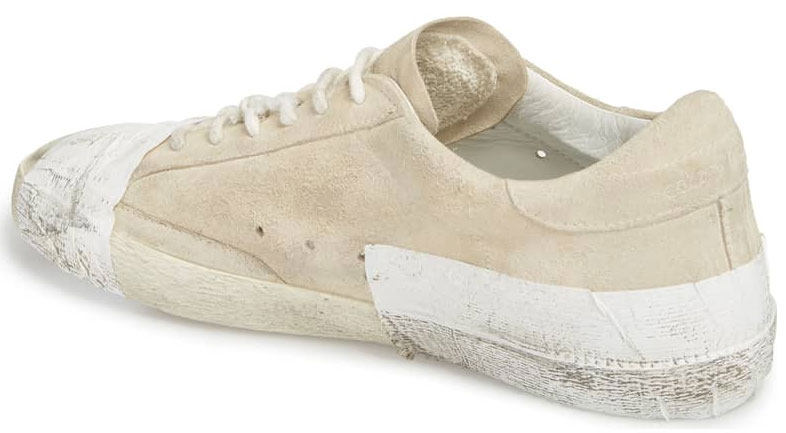 Would you spend $530 on a pair of sneakers that were described like this?
Crumply, hold-it-all-together tape details a distressed leather sneaker in a retro low profile with a signature sidewall star and a grungy rubber cupsole.
Yeah, neither would I, and neither would these folks (aka "the internet"):
Once available at Nordstrom online, these held-together-with-tape sneakers by Italian luxury brand Golden Goose are currently sold out (or removed??). Not to worry, they have plenty of other filthy, overpriced shoes to choose from.