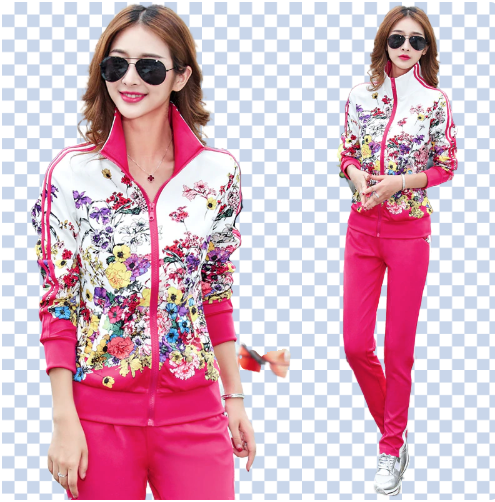 Remove.bg, a new free web app released by developer Benjamin Groessing on Monday, keeps popping up in my feeds so I thought I'd try it out. With one click, it removes the background of a photo using AI:
To test it out, I chose this photo cribbed from Aliexpress:
Remove.bg spit this out in less than 10 seconds:
Not bad. I suspect that the app read that pipe as "fingers." Anyone care to take this image and set her in an exotic locale by giving her a nice new background?