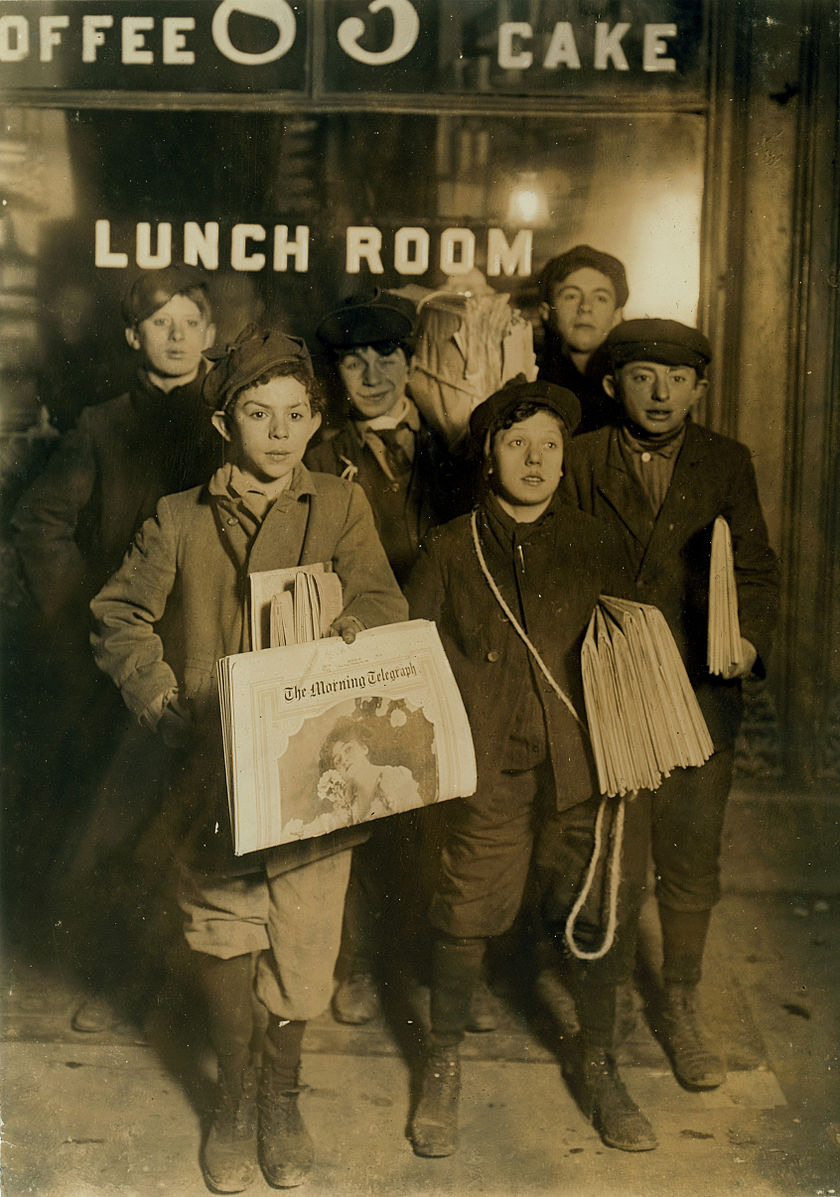 The LA Times Guild has been negotiating a new contract with the newspaper, but has hit a wall thanks to an unprecedented demand from the paper's owners: they want writers to sign away the rights to nonfiction books, novels, movies and other works they create separate from their reporting for the paper. The newspaper is also demanding the right to use reporters "byline, biography and likeness" to market these works.
The Times has falsely claimed that this is standard at other papers. LA Times factcheckers and factcheckers from other papers have researched and debunked this claim.
The Guild's 400 newsroom staffers are calling on the paper to drop the demand.
This is an excellent example of how bargaining power -- not copyright -- is the biggest factor in determining the fortunes of creative workers. In an unequal market dominated by a few giant players, the suppliers -- creators -- have little negotiating power without the ability to unionize or take other forms of collective action. Without these balancing measures, giving creators more copyright is just a roundabout way of giving their corporate exploiters more copyright -- because every new right you give to creators is simply taken from them by a monopolistic employer as a condition of doing business. It's like giving your bullied kid extra lunch money: it's not going to buy them lunch, because the bullies will simply take that money, too.
The LA Times runs an annual, excellent Festival of Books (I'm a guest again this year) where the kinds of books that LA Times staffers -- and other newspaper writers -- have written for decades are rightfully celebrated. If this clause remains intact, we can expect that future editions of the Festival will feature panels where, instead of authors, we'll get to hear corporate executives describe how hard they had to work to get the authors to sign away their rights to the books that are being featured.
The company's proposal would, as a condition of employment at The Times, give management enormous discretion over whether it could control any journalism-related book deals or similar creative work that employees don't typically perform as part of their day-to-day work for The Times. It would also give The Times the rights to negotiate regarding the use of their employees' byline, biography and likeness. No other unionized news organization has contract language as all-encompassing as the company's proposal.

"Los Angeles Times journalists have a proud history of writing books, and now the company wants the power to claim ownership over those books if they are somehow related to journalism we've done for The Times," said Matt Pearce, a national reporter and a vice chair of the L.A. Times Guild. "None of our peers have a clause like this in their contracts. It would be a huge step backward."
Press Release: Los Angeles Times Guild pushes back against management's proposed intellectual property policy [Los Angeles Times Guild]