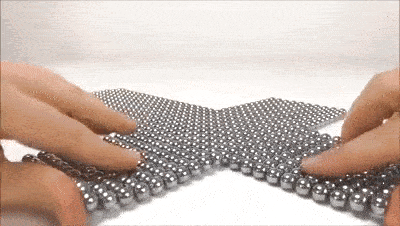 These magnetic balls look fun as heck. Keep them out of the way of small kids and pets, please.
Said the IMGURian who posted them where I found 'em, "Love these things, and it's great that they're no longer banned in the US."

You can buy them on Amazon for $17.99 right now, and they're highly rated. Comes in a set of 216 5mm balls + 3 pieces building magnets.
[via]