Pakistan's internet slowly returns after countrywide outage
Read more at Boing Boing
Read more at Boing Boing
Read more at Boing Boing
---
Roq la Rue gallerist Kirsten Anderson just turned me on to the amazing illustrations of Japanese artist Junko Mizuno. As Kirsten says, Mizuno's work is "pretty deranged...
---
A new restaurant in the southern Taiwanese city of Kaohsiung seats diners not at tables and chairs but rather toilets. Meals at The Martun ("toilet" in Chinese) are presented in toilet bowls of both Western and Asian styles.
---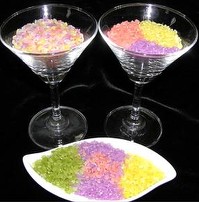 The Taiwanese government is pushing colored novelty rice as a means of luring teenagers away from burgers and pizza: Yellow rice gets its hue from curcumin, an herb that's a spice in curries and is believed by some to be an antioxidant that may help prevent cancer.