Web Zen: ASCII zen
Read more at Boing Boing
Read more at Boing Boing
Read more at Boing Boing
---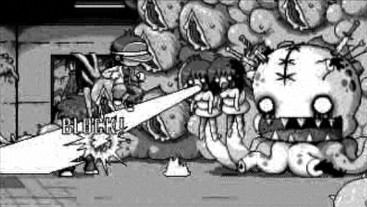 Paul Robertson's Pirate Baby's Cabana Battle Street Fight 2006 is a completely bad-ass short film that I can't stop watching. I blogged some of the test-sequences for this one back in March, but now that the whole thing's online, I'm loving it even more.
---
dwlfennell says, I found an educational video entitled "Learn Gun Safety with Eddie Eagle" a few days ago at Goodwill. The video was produced by the NRA in 1992 with "Beverly Hills, 90210" heartthrob Jason Priestley as host.
---
Snip from NASA announcement: According to Einstein's math, when two massive black holes merge, all of space jiggles like a bowl of Jell-O as gravitational waves race out from the collision at light speed.