Animated light fixture made from human hair
Read more at Boing Boing
Read more at Boing Boing
Read more at Boing Boing
---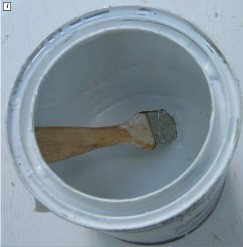 Instructables recommends saving your paintbrushes by leaving them in the can, "like commercial painters do." Hell, if my laziness is actually a virtue, count me in.
---
This man is livin' large atop his giant size bed with a high-tech headboard sporting a TV, stereo, magazine holder, tissue dispenser (?), and hanging mystery strap.
---
The ACLU A former ACLU staffer has produced a great, 40-minute video on understanding your rights when you get pulled over by a cop.