Kindle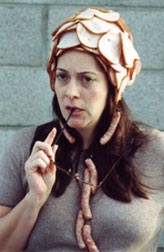 grilled meat
grills
pepsi stove
grilling and barbecue guide
ground meat cookbook
meathenge
meat hats
cole slaw
baked beans
periodic table of condiments
barbecue'n
burger time
Bonus: BoingBoing reader Travis says, "Joey Chestnut ate 8.4 pounds of pork rib meat at the Chinook Winds Casino in 12 minutes on July 16, 2006. Link to great video of the event. Here's Joey's web page: Link."
Web Zen Home, Store (Thanks Frank!)
Reader comment: Jeremy says, "I received this link in an email today, then saw the web Zen entry on BoingBoing and, well, the photo is mostly SFW."
Boing Boing editor/partner and tech culture journalist Xeni Jardin hosts and produces Boing Boing's in-flight TV channel on Virgin America airlines (#10 on the dial), and writes about living with breast cancer. Diagnosed in 2011. @xeni on Twitter. email: xeni@boingboing.net.
More at Boing Boing