Bumper stickers: HONK IF PLUTO IS STILL A PLANET
Read more at Boing Boing
Read more at Boing Boing
Read more at Boing Boing
---
In January, I posted about Spain-based art collective ROJO's new series of beautiful mini monographs collecting work from various street artists.
---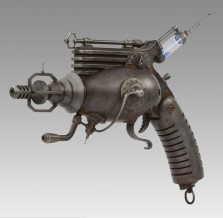 Weta makes three models of these stupendous steampunk pistols, which they'll be offering for sale within the next year. They look like they'd cost a fortune -- and be worth every penny. Link (Thanks, Stephen!)
---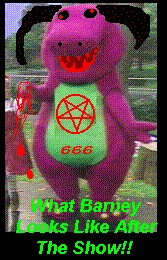 Derek sez, "Barney the purple dinosaur may teach kids a lot about playing fair, but his lawyers need a lesson in fair use.