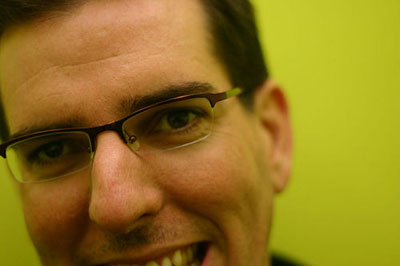 Episode #9 of the Boing Boing Boing podcast is ready for downloading. Our guest for this edition is Matt Haughey, founder of Metafilter. Matt is a longtime blogger, and in addition to running the bustling MetaFilter community, he posts about gadgets at PVRblog, and takes photos and writes on various other personal sites. Previously he worked at Creative Commons (soon after formation until the fall of 2005) and Pyra (helping out on Blogger in the early days). Cory, Mark and I talk with our guest about a slew of recent BoingBoing topics.
LISTEN:
Podcast Feed, Subscribe via iTunes, "Enhanced" podcast at archive.org (.aac format, with chapters and art), Listen at Odeo, Direct MP3 url: Link. Also, here's the iTunes link, and feel free to leave comments there if you dig the podcast!
MUSIC:
The tune you hear in this podcast is by Q-Burns Abstract Message, aka producer and indie digital music entrepreneur Michael Donaldson. The song is his remix of "Angel Soup" by Cold Hands, recently released on vinyl and digital via Blunted Funk Records. Listen to the whole thing here, with info on where you can purchase his DRM-free music
TECH NOTES:
We recorded this podcast as a Skype conference call, and captured it with AudioHijack. The audio was later edited in Apple's Garage Band, after some help from Levelator.