Idea for urban camouflage vehicle
Read more at Boing Boing
Read more at Boing Boing
Read more at Boing Boing
---
When I was in New York earlier this week, I spotted this giant inflatable rat facing a building undergoing repair or renovation.
---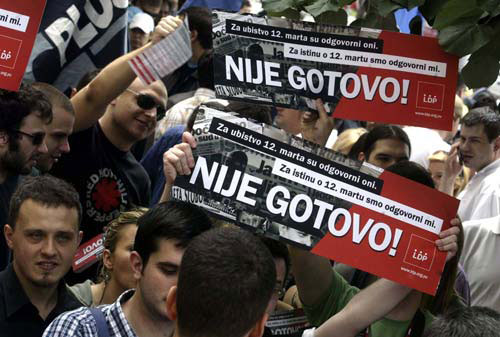 It's a historic day for the nation that currently calls itself Serbia. Today the special court for war crimes in Belgrade declared the assassins of Zoran Djindjic guilty.
---
Here's part of a page from a 1950s-era copy of Felix the Cat that has the fun-loving feline dosing folks with an aerosol drug that makes them enjoy a comic book even when "there are no laughs in it." Link
By the way, the new issue of Craig Yoe's cartoon history magazine, Arf Forum, is out, and it's full of comic art treasures.