Kindle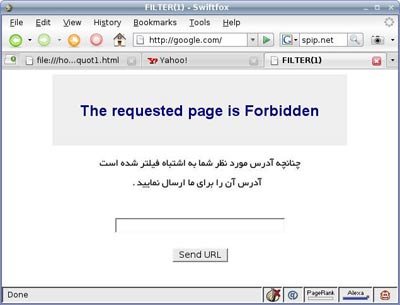 Jadi, a 27-year old blogger in Tehran, tells BoingBoing that Google and related services, such as Gmail, are now blocked by a number of major ISPs inside Iran. Link.
Update: ...and now they're unblocked, at least for the time being. Link (thanks, Seth Finkelstein)
Boing Boing editor/partner and tech culture journalist Xeni Jardin hosts and produces Boing Boing's in-flight TV channel on Virgin America airlines (#10 on the dial), and writes about living with breast cancer. Diagnosed in 2011. @xeni on Twitter. email: xeni@boingboing.net.
More at Boing Boing