Bamboo microscopes made in India for $4
Read more at Boing Boing
Read more at Boing Boing
Read more at Boing Boing
---
Jumbled Pile is a volunteer for the Jail Library Group, which provides reading materials to the residents of jails in Dane County, Wisconsin.
---
Today on Boing Boing Gadgets we saw a disgusting automatic donut maker, an interview with the writer of Portal, a bungee-strap for your laptop case, another rentable tank, the Asus Eee sub-notebook on sale, new versions of The Secret Life of Machines, a better painter's masking tape, a 900-lumen metal halide flashlight, a calculator belt buckle, and Portal papercraft. Today's also the last day to get in on our latest contest with the prize of one Neuros OSD. (Team bOING bOING has taken second place overall in the Cosmology@Home distributed computing program!)
---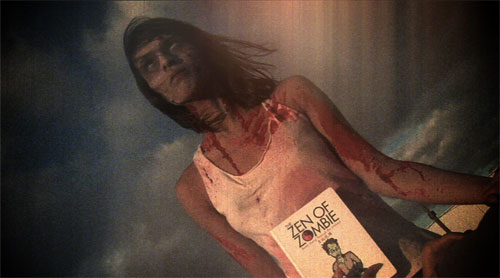 Today's Boing Boing tv episode: The invite said "Bring a Yoga Mat - Dress Like a Zombie." When filmmaker and Boing Boing pal Jason Wishnow set out to create a trailer for Scott Kenemore's new book "The Zen of Zombie : Better Living Through the Undead" (yes, people make video trailers for books!) a vision came to his brrraiiiiinns.