Ad for hot Dr Pepper
Read more at Boing Boing
Read more at Boing Boing
Read more at Boing Boing
---
The Japanese Ministry of Defense showed off its new high-tech battle suit in a presentation titled "Towards the realization of Gundam," a reference to the popular Mobile Suit Gundam anime.
---
There's a battle raging in Missoula, Montana over "urban chickens." One one side are people who want to raise their own food and bring a little bit of farm life into the city.
---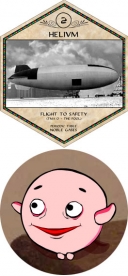 BB pal Paul Boutin points us Elemental Hexagons, a tarot deck which incorporates the periodic table of elements. Divination and chemistry, together at last!