Kindle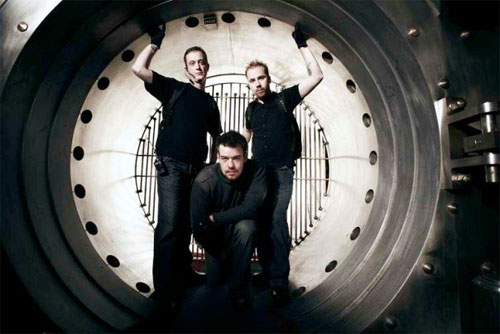 Between residual eggnog rounds and gift-gloat with family this evening, I plan to tune in to the debut of "Tiger Team," a new series on Court TV which is, more or less, about hacking:
This vérité action series follows Tiger Team – a group of elite professionals hired to infiltrate major business and corporate interests with the objective of exposing weaknesses in the world's most sophisticated security systems, defeating criminals at their own game. Tiger Team is comprised of Security Audit Specialists Chris Nickerson, Luke McOmie and Ryan Jones who employ a variety of covert techniques – electronic, psychological and tactical - as they take on a new assignment in each episode.
Some related chatter:
Slashdot
,
Digg
,
Wikipedia
.
Ori Neidich
, one of the show's co-creators, says, "For those of you without TV/Cable the show will be available online immediately after airing." That would be tonight, then, sometime after 11 and 11:30pm E/P. Incidentally, Court TV changes its name to TruTV starting in January.
Image: (L-R): Ryan Jones, Chris Nickerson, Luke McOmie.
Update: Here's the video, online: Link.
Boing Boing editor/partner and tech culture journalist Xeni Jardin hosts and produces Boing Boing's in-flight TV channel on Virgin America airlines (#10 on the dial), and writes about living with breast cancer. Diagnosed in 2011. @xeni on Twitter. email: xeni@boingboing.net.
More at Boing Boing